Disruptive Technology – A Business Opportunity
   Monday, May 15, 2017, 8:30 a.m. to 4 p.m.
   Georgia Tech Global Learning Center (Midtown Atlanta)
What if disruption could be turned to your advantage? What if it cleared a path to new possibilities for serving customers?
Disruptive technology can change the course of your business and your travel mode. But if you're ready, disruption can feel a lot like opportunity.
Harnessing disruptive technology to promote positive business outcomes for your agency is at the heart of the 2017 GTA-hosted Technology Summit, scheduled for Monday, May 15th. This year's event, the sixth annual, will challenge attendees to embrace digital innovation that is transforming government, and capitalize on the change it brings to benefit your agencies and the Georgians you serve.
The summit is once again directed toward business leaders as well as technology professionals from Georgia agencies. Experts in the field will present state-of-the-art use cases and solutions, and will join GTA in leading sessions. Two keynote speakers will describe how IT and business teams need to work together to turn disruption into business opportunity.
The full-day event will be held at the Georgia Tech Global Learning Center in Midtown Atlanta. There is no cost to attend for Georgia public sector staff. Lunch is included. Seating is limited, and registration is on a first-come, first-served basis.
Need clarifications? Email GTA's Bill Price.
Make plans to join us.  See more event details below and check back for agenda, speaker and sponsor specifics.
Topic Tracks:
Attendees can choose from four topic tracks at this year's summit:
Clear and Present Danger – Cyber: Cybersecurity programs, technologies and trends and how to promote robust defenses
Business Management of Technology Investments: Effective business planning plus how to guide the people side of change
GOVTalks – Your Digital Presence: Georgia's state government web presence and managing it as an effective digital ecosystem
GETS Shared Services Program: A flexible technology services program ready to capitalize on IT innovation to meet agencies' business needs
About our Venue
Georgia Tech Global Learning Center
84 5th St. NW
(Midtown) Atlanta, GA 30308-1031
http://www.gatechcenter.com/directions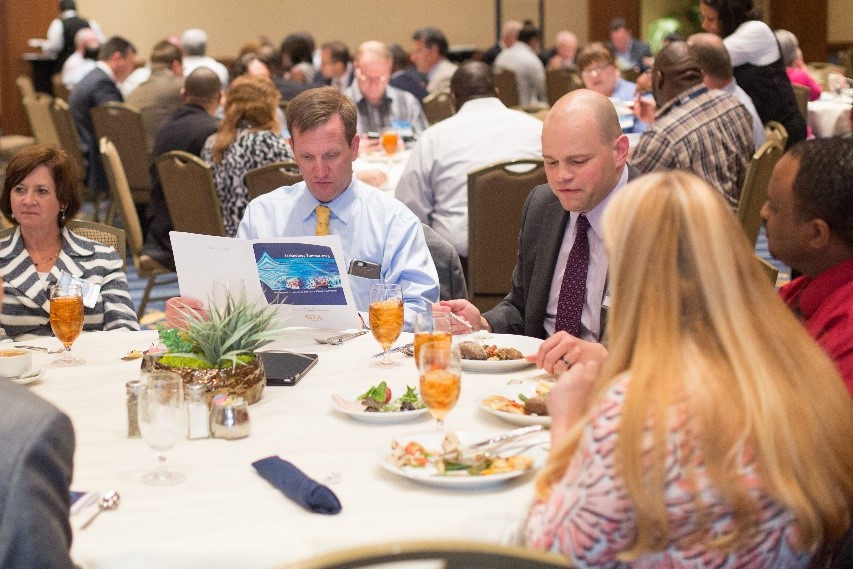 ---