Birth/Death Certificates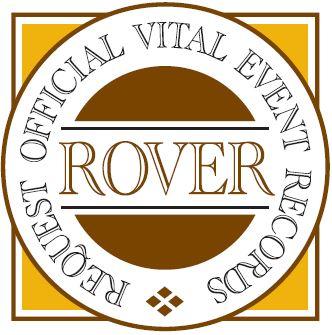 Certified copies from Georgia's Office of Vital Records
Certified copies
Constituents may order only certified copies, not original certificates, through the Request Official Vital Event Records (ROVER) service.
Fees
The non-refundable fees for an official copy of a birth/death certificate are per certificate:
$25 search fee
$8 processing fee
$5 each additional copy
Shipping
Regular Orders
All orders are shipped directly from Georgia's DPH Office of Vital Records
Most orders ship within 4 to 6 weeks
Expedited Processing and Shipping
An additional $10 fee per order
Processing may take up to 5 business days

Orders will be shipped after processing

Shipping may take two to three business days after processing is completed
International shipping is available
Cannot be sent to P.O. boxes, army (APO), diplomatic (DPO), or fleet (FPO) post offices
Tracking
We do not currently have an online function for checking the status of a request. You will have to contact the office by calling (404) 679-4702.
Other requirements
You must provide a copy of valid proof of identification before we can fulfill the order, so have your ID ready to upload when you place your order. 
Birth certificates can be ordered by registrant (person named on certificate), legal spouse, adult child, adult sibling, parent, grandparent, legal guardian, or legal representative.
Death certificates can be ordered by legal spouse, adult child, adult sibling, parent, grandparent, grandchild, and those with a "tangible interest," such as a beneficiary or insurance company. Members of the public may order the death record of anyone who has died in Georgia and will receive a plain paper copy of the record with the Social Security number redacted.
Divorce records
Although the Georgia Department of Public Health Office of Vital Records can confirm divorces, copies of the records are held by the clerk of the superior court in the county where the divorce was granted.
Vital records from other states
Visit the National Center for Health Statistics website for information on requesting vital records from other states.
Did you find what you were looking for on this page?