IT and "The Business": Who's Supporting Who?
IT supports "the business." Absolutely, and for years it was just that simple. But in the Digital Age, technology often becomes inseparable from the way business is conducted. To get real payoff from business investments in technology, the business side of the house will want to be engaged and involved with IT every step of the way.
So who's supporting who? It gets hard to tell, when this coordination between business and IT really clicks.
At the GTA-hosted Business/IT Partnership Summit 2016 on May 9th, we explored the kind of active collaboration across business and IT that helps an organization thrive. We helped ready each to do its part to win desired business outcomes.
We customized content for two types of attendees, and we presented the information in separate and complementary paths. Our business tracks focused on business' support of its technology investments through strategic planning, procurement and portfolio management. Our IT track for CIOs, information security officers and technical leads emphasized IT security and its critical role in business today.
Keynote speakers addressed the full audience on topics where dual engagement of IT and business teams can make or break achieving business goals. Taken all together, the summit's sessions prepared participants to lead their agencies to realize desired business results more quickly, more fully and more efficiently.
Follow-up questions? Email GTA's Bill Price.
Thanks to our event sponsors for contributing their expertise and financial support.
Topic Track Descriptions
The summit was organized into four topic tracks – three for business attendees and one for technology attendees:
The Business of Strategic Planning
Strategic planning is the key not just to a successful project, but to capitalizing effectively on technology assets overall. Professionals who assist government and the private sector in strategic planning shared insights. Consideration was given to the importance of planning early and the impact of organizational change.
 

The Business of (IT) Procurement
Industry and state experts briefed participants on the value of business management's involvement in procurement processes. They identified what you need to know working in partnership with IT to improve outcomes. They discussed existing state agency partnerships and the resources available to assist agencies with procurements. They highlighted big changes that impact procurement budgets and financing. They explained how procurement can mitigate risk and ensure security in an increasingly multi-vendor world.
 

The Business of (IT) Portfolio Management
Sessions covered creating a strategic portfolio, portfolio standards, measuring and evaluating portfolio returns, portfolio change and alignment with changing needs, portfolio management lifecycle, portfolio management framework, prioritizing investments, investment and strategic goals, and program management.
 
(IT) Security
Seasoned veterans and newcomers to information security alike gained valuable insights from industry and state IT security professionals on building a security program, cyber partnerships, incident response and more. 
Each track provided information to help you realize the full benefits technology can bring to your agency's business.
Agenda:
8:00 - 8:40
Continental Breakfast
8:40 - 8:50
Opening Remarks
8:50 - 9:40
Statewide Cybersecurity Board Panel Discussion
9:40 - 9:50
Break
10:00 - 11:00

Session 1 - The Importance of Strategic Planning

Strategic IT Sourcing

Session 1 - Portfolio Management for Technology Investments

Session 1 - Cyber Threats – Creating an Effective Cybersecurity Program

 
11:00 - 12:00

Keynote: Building the Digital Future Requires Continuous Collaboration
Donna Fitzgerald, VP, Gartner

12:00 - 1:30

Lunch and Keynote: Crisis Communications
Anthony Huey, President, Reputation Management

1:30 -1:40
Break
1:40 - 2:35

Session 2 - Organizational Change Management

Session 2 - Road to Partnership

Session 2 - Internal Processes of Portfolio Management

Session 2 - Multi-State Information Sharing and Analysis Center

Executive Roundtable
2:35 - 2:45
Break
2:45 - 3:40

Session 3 - Strategic Planning in the Private Sector - Lessons for Agency

Session 3 - Changing IT Environment

Session 3 - Establishing a Workable Framework for Project and Portfolio Management

Session 3 - Cyber Threats - Not If, But When

Cybersecurity – Security and Compliance

 
3:40 - 4:30

Session 4 - Panel Discussion & QA

Session 4 - Summary – Specific Topics from Participants and Panel

Session 4 - Innovative Program and Portfolio Management

Session 4 - Cyber Solutions – Where To Find Resources

 
Keynote Speakers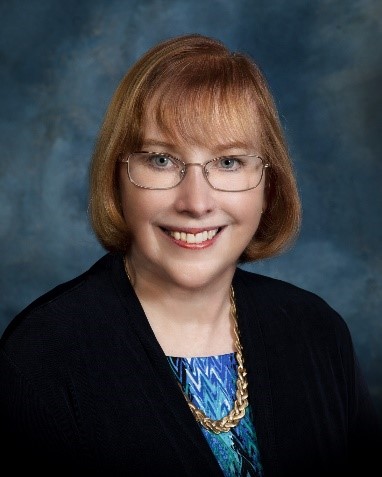 Donna Fitzgerald: VP, Research, Gartner
Donna focuses her research on strategies and approaches for using program and portfolio management as a way to create unique business value. As a Silicon Valley-trained former CFO she brings firsthand experience with making the right investments at the right time to realize strategic benefits. As a former partner in a program management consulting firm she has also dealt with the complexities of delivering mission critical programs using an adaptive/agile approach. She has more than 30 years of experience in a mix of industries including high tech, higher education, health care and software development.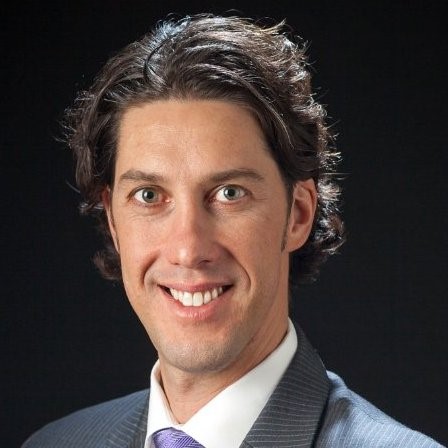 Anthony Huey: President, Reputation Management
Anthony is a highly rated international speaker and communications consultant who shares pragmatic communications tools, tips and techniques. He has worked as a news reporter, magazine senior editor, crisis management specialist, media relations consultant and executive speech coach. Today he heads Reputation Management, LLC, a leading communications training and crisis consulting company. He has presented nearly 2,000 paid keynote speeches, workshops and seminars on communications topics – information listeners can use in their professional and personal lives. His client work includes advertising, public relations and communications initiatives for hundreds of trade associations, municipalities and companies, including Nike, Victoria's Secret, Eli Lilly, Nationwide Insurance, The Kroger Company and Procter & Gamble.
Planning Track Speakers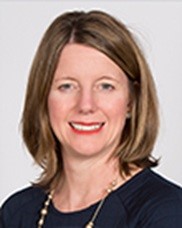 Carey Denny: VP and Atlanta Market Lead, North Highland
Carey has been with North Highland 11 years in multiple leadership capacities. She serves as market lead for Atlanta, with full P&L responsibility for the market and overall responsibility for consulting delivery and quality assurance for all Atlanta-based North Highland clients. Carey has more than 25 years of experience in consulting and industry, across multiple sectors in the United States and the United Kingdom. She has directed high profile consulting engagements for Fortune 100 and FTSE 100 clients, and has held senior-level management positions in industry, focusing on initiation and enforcement of budget controls, addressing company needs and promotion of growth.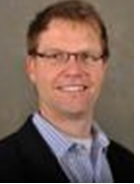 Terrence R. Andrews: Consultant, North Highland
Terrence is a consultant with North Highland. He has 20+ years of experience in both in-house and professional services capacities in the financial services, technology, healthcare, entertainment and retail sectors. Experience includes business strategy, agile and waterfall program & project management, Six Sigma process improvement, finance, business operations and SDLC deployment. Content management expertise includes human capital (strategy, organizational development, talent management, workforce planning, performance & change management, total rewards, benefits, employee relations, employment law, HRIS, payroll, and immigration).
 

Will Johnson: Consultant, North Highland
Will has more than 15 years of experience in leadership, advisory and delivery roles in strategy, business transformation and change management across a range of industries. Specific areas of expertise include organizational design, change management, business transformation and project management. Will has led strategy and change activities supporting a variety of public- and civic-sector institutions including: Change leadership for a not-for-profit health care system preparing for ICD-10; Social network analysis/knowledge management strategy for a U.S. Army base preparing for workforce transition; and, Defining MBO-led strategy articulation for council-led municipal budget process.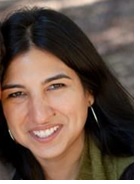 Wendy Gutierrez: Principal, North Highland
Wendy is a principal with North Highland's strategy group. She has 14 years of experience designing, managing and implementing corporate growth initiatives in industries including retail, consumer goods, hospitality and automotive – primarily in the Atlanta area. Her specific areas of expertise include strategic planning, customer experience, research and insights, strategy development and execution. Wendy is also a core member of North Highland's customer experience service line.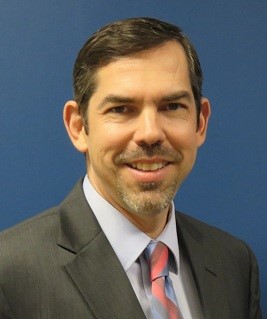 Rick Zelznak: Public Sector, HHS Practice Lead, North Highland
Rick leads North Highland's public sector, health and human service practice area that provides support to states in implementing health insurance exchanges, Medicaid programs and systems, electronic health records and health information exchanges. Rick is also part of North Highland's work to support states in the transition to Medicaid managed care, with the implementation of complex Medicaid management information systems and with negotiating funding and project approvals with the Centers for Medicare and Medicaid Services (CMS). He has 23 years of experience in public sector health and human service management, Medicaid-related technology and policy analysis, project management, health information technology, public finance and information technology management and oversight. Areas of expertise include health and human service system development, public health insurance and human service policy and finance, strategic visioning and performance-based budgeting. He is a regular presenter at the Medicaid Enterprise System Conference on subjects ranging from independent verification & validation to unique approaches to developing and gaining approval of advance planning documents.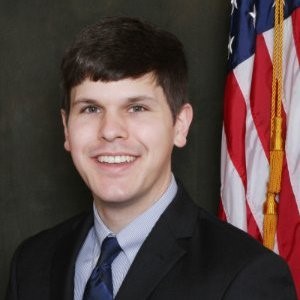 James Taylor: Communications Manager/Strategic Planning Coordinator, Governor's Office of Planning and Budget
James serves as communications manager and strategic planning coordinator for the Governor's Office of Planning and Budget. Previously he worked as speechwriter in the Office of the Governor. He is a graduate of the University of Georgia.
Procurement Track Speakers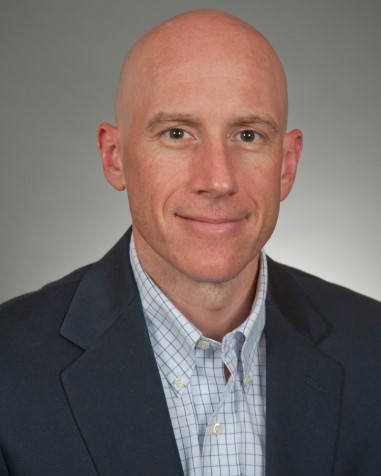 Kurt Albertson: Principal, The Hackett Group
Kurt is responsible for North American strategic advisory programs focusing on client relationships, business development, and research and program delivery. He works with more than one hundred Global 1000 companies providing strategic direction and best practice business advice within procurement and finance.  Prior to joining the Hackett Group Kurt spent six years as a sourcing and procurement consultant, working with executives from dozens of large corporations on sourcing, business and technical strategies, organizational and business process design, and cultural change.
 
 Dr. Steve Nichols: Chief Technology Officer, State of Georgia (GTA)
As state Chief Technology Officer, Steve advises leaders of the Georgia Technology Authority and state agencies on technology issues. Since joining GTA in 2002, he has contributed to modernizing the state's IT infrastructure, including the privatization of the state's IT infrastructure services and managed network services. He is responsible for Georgia's state portal, including several critical enterprise applications and the webMethods Enterprise Service Bus.  He led an initiative to redesign www.georgia.gov, and to move from a proprietary content management system to an open-source, cloud-hosted system.
Portfolio Management Track Speakers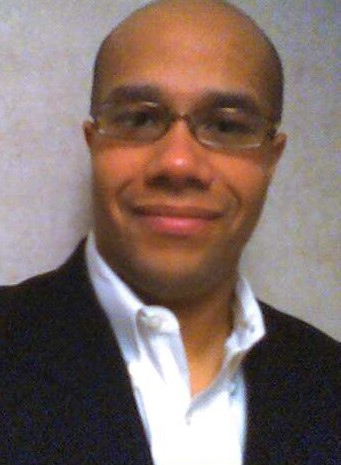 George Starr: Senior Director, Practices Services, CA Technologies
George is a senior director at CA Technologies in the project and portfolio management services practice. He has worked with more than 200 corporations, agencies, and universities to help them understand and improve PPM maturity, processes, competencies and technology. George has served as a professional services and software development leader at several other software companies in his 20-year career. He holds a B.S. degree from Florida A&M University and M.S. from Florida State University, both in pure mathematics. George is a proud resident of the metro-Atlanta area.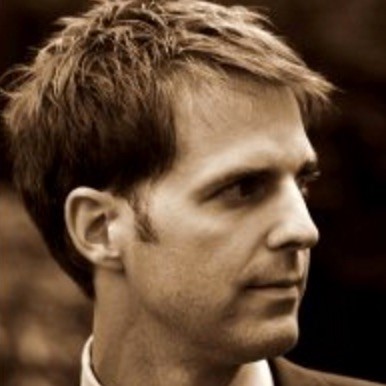 Doug Page: Advisor, Project Management Office, CA Technologies
Doug is an advisor for CA specializing in project and portfolio management. He has worked with customers around the world to ensure they maximize the benefit of their portfolio management initiatives. He holds an MBA from the John Molson School of Business at Concordia University in Montreal.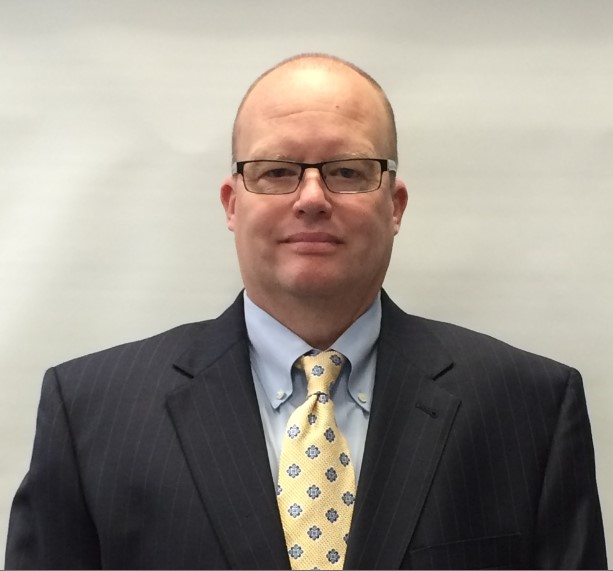 William Cox II, Services Architect, CA Technologies
Bill has a formal and applied background in business, finance and technology. That combination leaves him well-suited to bridge business and IT to produce bottom-line results. He considers himself slightly more strategic than tactical. He believes in managing IT as integral (not as adjunct) to the business and in focusing on achieving effectiveness, not just efficiency. He is a compelling communicator who inspires confidence, facilitating buy-in and adoption across the enterprise.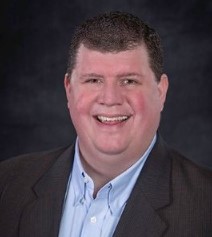 Rick A. Morris, PMP: President, R2 Consulting
Rick is an ITIL practitioner, consultant, author, mentor and passionate evangelist for project management. He is an internationally sought after speaker for conferences and PMI events worldwide. He holds the PMP (Project Management Professional), MPM (Masters of Project Management), OPM3, Six Sigma Green Belt and other certifications. Rick heads R2 Consulting. He has worked for organizations such as GE, Xerox, and CA, and has served clients across financial services, entertainment, construction, non-profit, hospitality, pharmaceutical, retail and manufacturing industries.
Security Track Speakers

Stanton Gatewood: Chief Security Officer, State of Georgia (GTA)
As state Chief Information Security Officer, Stanton leads the office of the CISO and information security management team for the Georgia Technology Authority. He provides cyber security leadership, consulting, risk management, security awareness and training, security best practices and standards for state of Georgia information systems and data. Stanton has expertise in information security, strategic planning and electronic privacy. He served previously at the Board of Regents of the University System of Georgia as chief information security and ePrivacy officer.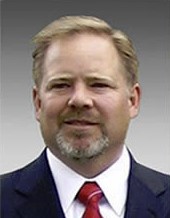 Todd M. Waskelis, CISSP: VP, Security Consulting Services, AT&T Consulting
Todd is responsible for the direction and business performance for AT&T Consulting's security service lines. His organization provides both strategic and tactical security consulting services to enterprises and government agencies, covering offerings from compliance and risk management to technical services for emerging technologies such as cloud and mobility. Todd's career has focused on helping customers drive business benefit through technology, while sustaining security, managing compliance and mitigating risk.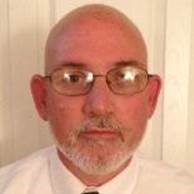 DuWayne Aikins Sr.: Director, AT&T Growth Platforms
DuWayne is a member of the AT&T Growth Platforms organization and serves as the cybersecurity representative to the U.S. federal and state government & education east markets. He served as AT&T director of information assurance programs within the national information systems organization, providing oversight to a number of programs for government customers as well as program management of the managed trusted internet protocol service (MTIPS).  DuWayne helped set strategy for our cybersecurity business line, and contributed to development of managed security services for government markets.
Jeff Collins: Director, AT&T Technology Services
Jeff leads AT&T's architecture and engineering team for the state of Georgia managed network services contract. He has extensive background in design, implementation, sales and service delivery of a broad scope of security, network and cloud solutions for large enterprise customers. Jeff has been actively involved in the development and deployment of security technologies for more than 20 years. He currently serves as director of technology in the integrator division for AT&T mobile and business solutions. His team manages network and security services contracts for large business and government entities. Jeff has an engineering degree from Auburn University and an MBA from Georgia State University. Jeff's current focus is the implementation of cloud and premise-based security solutions for the state of Georgia.
Erin Dayton: Sr. Program Specialist, Multi-State Information Sharing and Analysis Center
As senior program specialist, Erin manages hundreds of accounts for the Multi-State Information Sharing and Analysis Center (MS-ISAC) and serves as second in command for its account management unit. A division of the Center for Internet Security, the MS-ISAC has been designated by the U.S. Department of Homeland Security as the focal point for cyber threat prevention, protection, response and recovery for the nation's state, local, territorial and tribal governments. 
About our Venue
Georgia Tech Global Learning Center
84 5th St. NW
(Midtown) Atlanta, GA 30308-1031
http://www.gatechcenter.com/directions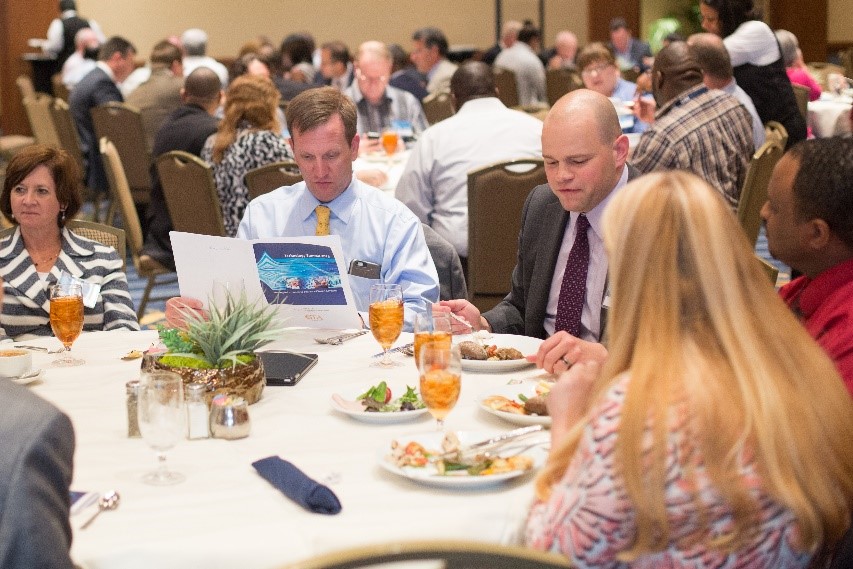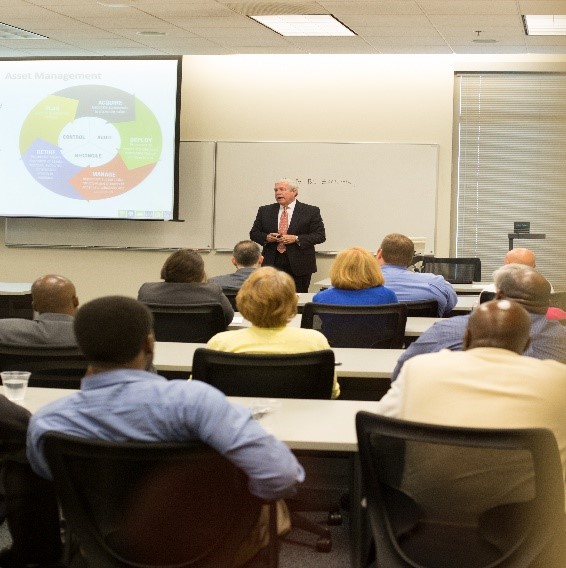 Georgia Tech Global Learning Center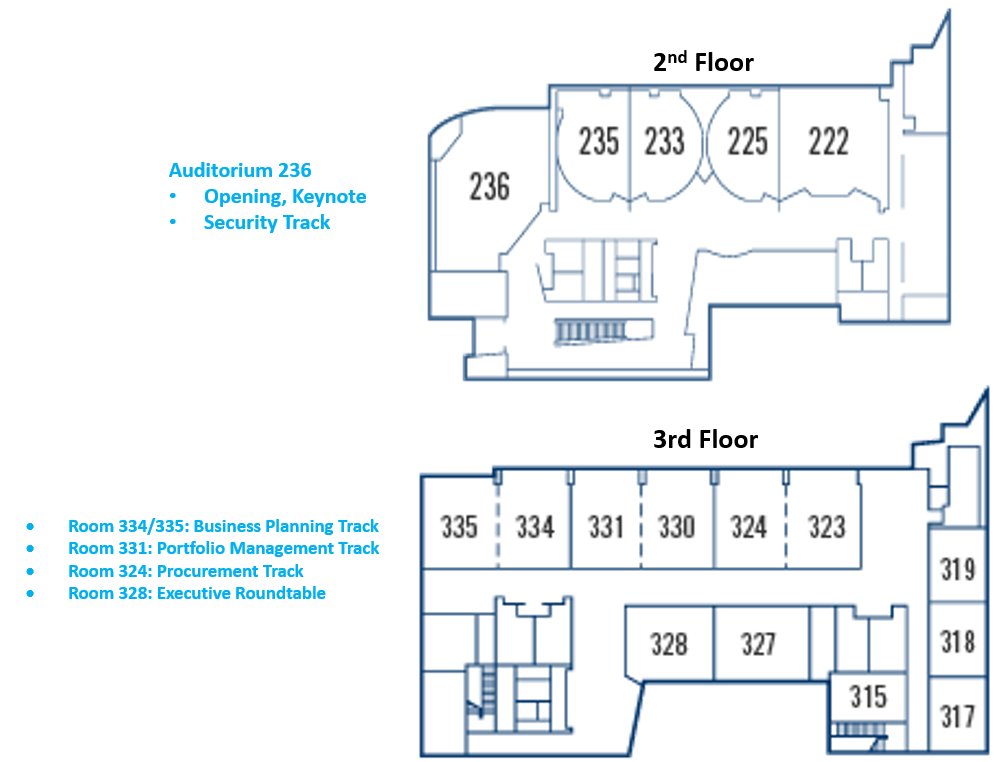 Our Sponsors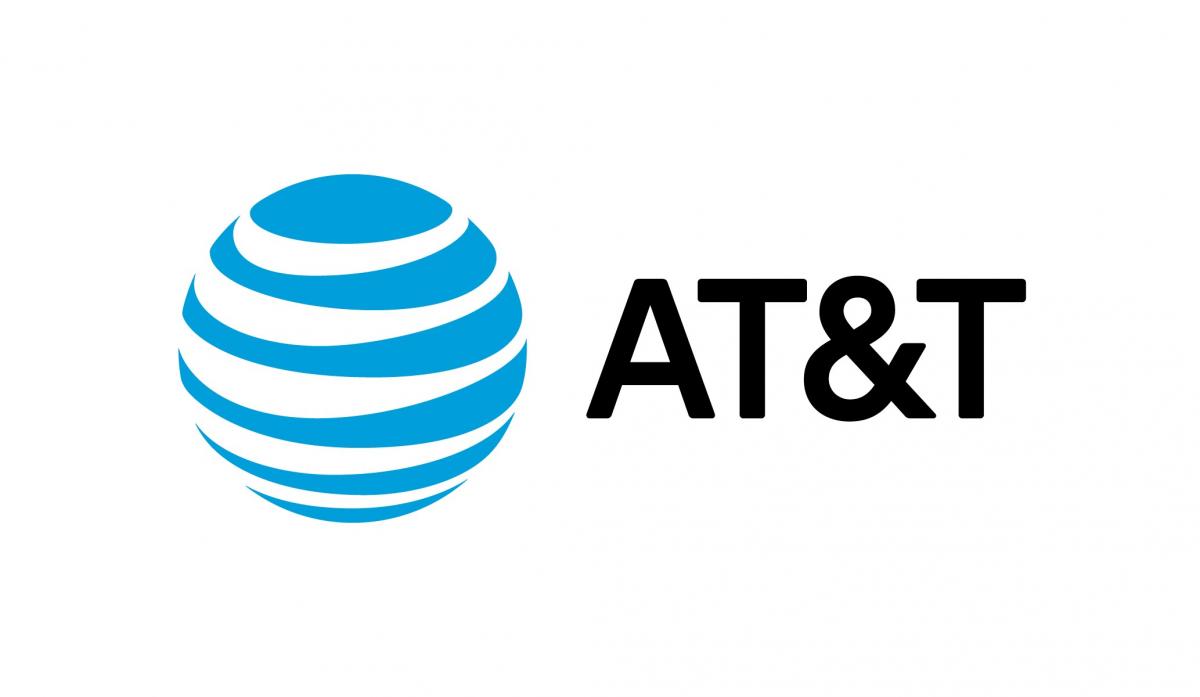 A fully connected network brings it all together.
Government is where innovation happens. Delivering services to constituents where they live and work, agencies are using technology to strengthen community connections. AT&T continues to spearhead the network revolution, driving innovation and investing more capital than any other US public company. By bringing together solutions that protect, serve and connect, committed AT&T professionals are working with the public sector to identify and implement technology to transform the business of government.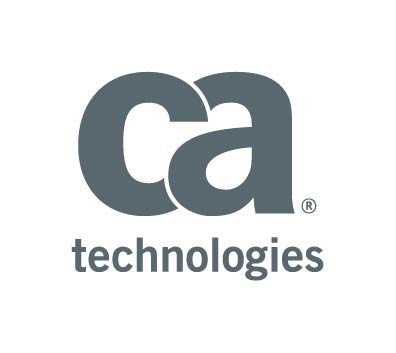 CA Technologies is the leading provider of application development, management and security solutions. CA provides software that fuels transformation for agencies and corporations alike and enables them to seize the opportunities of the application economy. Software is at the heart of every agency and every business across every industry. From planning to development to management and security, CA works with agencies and companies worldwide to change the way we live, transact and communicate. CA Technologies, where Business is Re-written by Software.
http://www.ca.com/us/services/public-sector.aspx?intcmp=headernav

North Highland is a global management consulting firm that delivers unique value, relevant big ideas, and strategic business capabilities to clients around the world. With its global headquarters in Atlanta, North Highland has been serving the state of Georgia, its agencies and its population for nearly three decades. North Highland specializes in providing value added services to support our clients' most strategic initiatives including: project planning, strategy, procurement, independent verification and validation (IV&V), organizational transformations and workforce development, and program and project management.
http://www.northhighland.com/industry-expertise/public-sector

The Hackett Group is an intellectual property-based strategic consultancy and leading enterprise benchmarking and best practices implementation firm to global companies. Services include business transformation, enterprise performance management, working capital management, and global business services. The Hackett Group also provides dedicated expertise in business strategy, operations, finance, human capital management, strategic sourcing, procurement, and information technology, including its award-winning Oracle EPM and SAP practices.