Georgia Felon Search GIF logo 90 percent.gif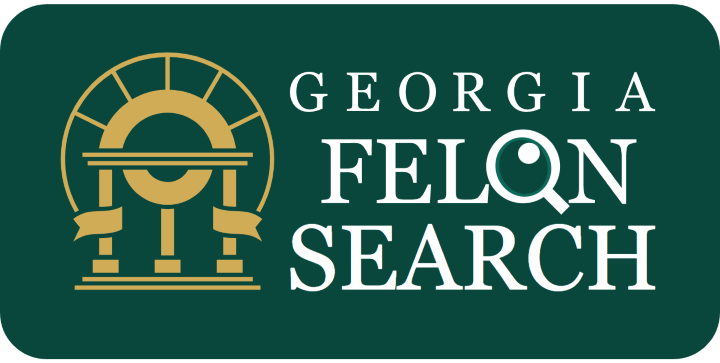 Georgia Felon Search allows you to easily submit a request through the Georgia Crime Information Center to verify whether someone has been convicted of felony offenses in Georgia. It only takes five minutes, and the results are instant.
Georgia Felon Search does not return sealed or expunged information, juvenile felony history information, or misdemeanor records.
Note: you'll need a valid credit card
Here's what you need to know before you begin 
Front Page GFS small.png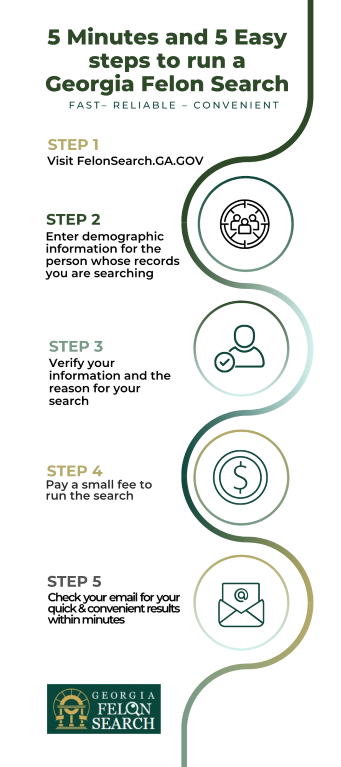 What information will I need to provide?
To perform a Georgia Felon Search, you must provide the following information about the person named on the record: first and last names, date of birth, and sex.
What can I expect to receive?
Georgia Felon Search provides a list of possible matches based on the information you provide, so please be sure to check the accuracy. This is a name-based search, and an exact match can only be confirmed by fingerprint comparison. For an idea of what you'll receive, download the example below.
 Criminal History Record (example)
How much will it cost?
There is a charge of $15 for each search. After verifying your search criteria, your account will be charged $15 when you select "search." Even if your search returns "no record found," you will be charged $15 for the search process. If the request returns multiple possibilities, a $15 charge will occur for each record you choose to access.
Demo - Georgia Felon Search
More information
Georgia Felon Search is a self-service application. It is the responsibility of the requestor to determine whether the subject matches the felony history records returned from the Georgia Crime Information Center.
Did you find what you were looking for on this page?