Georgia again earns top scores in Digital States Survey
Digital States Survey logo 2022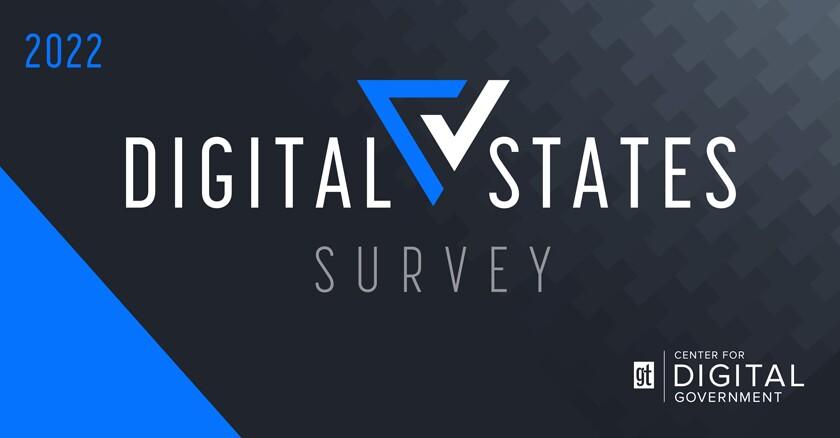 Georgia achieved an A grade in the 2022 Digital States Survey conducted by the Center for Digital Government. Georgia was one of only six states to earn the highest grade possible for their use of technology to serve citizens.
Georgia was also named the number one state in the survey's Constituent Centric category, which recognizes the state's mobile and digital services strategy and its effectiveness in engaging constituents with solutions focused on improved delivery of services.
Georgia has built an impressive string of scores in the biennial survey, having received an A in 2020 and 2018 and an A- in 2016 and 2014. According to the survey criteria, an A grade requires very strong innovation and high performing solutions, and excellent practices in all aspects of operations, governance, and administration.
"Our state's consistently high ranking is a testament to the innovative work going on throughout state government every day," said Georgia CIO and GTA Executive Director Shawnzia Thomas. "When we work together to make the most of technology's potential for serving citizens and improving operations, we are able to make a real difference."
Begun 25 years ago, the Digital States Survey helps benchmark state government use of digital technologies to improve service delivery, increase capacity, and reach policy goals.
"Our 2022 survey results reveal that states agree that their top priorities include cybersecurity, constituent/customer engagement/experience, IT staffing, modernization of legacy technologies and broadband/connectivity/addressing the digital divide," said Teri Takai, senior vice president of the Center for Digital Government.
Read more about the Digital States Survey 2022 results on the Center for Digital Government website.
Did you find what you were looking for on this page?