Technology Summit 2019
Artificial Intelligence (AI)
Shaping Tomorrow, Today
May 13, 2019
8:30 a.m. - 4 p.m.
Atlanta (Midtown)
Presentations:
See speakers' presentations on the summit speakers page.
Purpose:
The GTA-hosted Technology Summit 2019 explored how artificial intelligence (AI) and associated technologies are being applied in state government and how they may serve your agency. We cut through the fluff, and went straight to the tangible, focusing on what you need to know about AI technologies like machine learning, Internet of Things, predictive analytics and more.
Who should attend:
The summit was once again directed toward business leaders as well as technology professionals from Georgia government agencies. There was no cost to attend the event for Georgia's public sector employees.
Our venue:
Georgia Tech Global Learning Center
84 5th Street, NW
Atlanta, GA 30308
Agenda:
 

7:30 a.m.

Registration and breakfast

8:30 a.m.

Opening remarks

8:45 a.m.

Keynote: AI is Changing the Future Today (Sachin Lulla, EY)

Coming from autonomous vehicle design and development, Sachin Lulla of EY shares surprising insights into what we're likely to see in the near future.

9:45 a.m.

Break

10:00 a.m.

 

Panel: The Real Impact of AI in State Government

What do we mean by AI? What other technologies fit under this umbrella? What are organizations like yours doing with AI right now?

Beverly Wright of RelationalAI moderates a panel including Doug Robinson of NASCIO, former Ohio CIO Stu Davis of Sense Corp, and Jason Poovey of the Georgia Tech Research Institute.

11:10 a.m.

Break

11:15 a.m.

Concurrent sessions

Use Case: Intelligent Automation at SAO – Georgia's State Accounting Office is teaming with EY to define a governance framework and identify use cases to deploy intelligent automation opportunities that will free up hours for higher value tasks. (Alan Skelton, State Accounting Officer; Aaron Rakes, EY Intelligent Automation)
A Framework for Applying AI in Government – (Bern Elliot, Gartner, Distinguished VP Analyst)

12:15 p.m.

Lunch  (Networking)

1:15 p.m.

Transition to Auditorium

1:30 p.m.

Keynote: Data Analytics and the New Vision (Stu Davis, Sense Corp)

Data analytics is a game changer. Technology has caught up with the promise of artificial intelligence and data analytics, and together they could become the largest disruptor the public sector has ever seen. Data analytics – not just data mining, but true analytics – applied to the mountains of data collected by all levels of government can innovate the way government works by streamlining processes, policies and programs. Stu Davis, former Ohio CIO, provides an insightful viewpoint.

2:30 p.m.

Break

2:45 p.m.

Concurrent sessions

Georgia State University's Capstone program can help agencies with AI – GSU's Capstone program offers a broad range of technical skills in a flexible and affordable program. Here's how you use it. (John Martin, GSU; Renae Madison, City of Decatur, Community & Economic Development)
Campus Reimagined – Florida State University is using advanced analytics and a variety of AI tools to create a new vision of the university experience. (Sean Brown, Florida State University)

3:30 p.m.

Summary (GTA)

4:10 p.m.

Networking
Keynotes:
Keynote 1: AI is Changing the Future Today
Sachin Lulla 
Internet of Things and Digital Transformation Leader, EY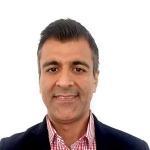 Sachin Lulla is a partner in EY's advisory business and is responsible for leading Internet of Things (consumer and enterprise IoT) and digital transformation for advanced manufacturing clients across the Americas. Prior to EY, he was with IBM where he established IBM's IoT services business in the Americas for industrial clients. Sachin has deep experience in the automotive area, with focus on artificial intelligence, robotics and augmented/virtual reality. He helped launch an award-winning 3-D printed self-driving electric shuttle, for instance. He was earlier with Deloitte in their manufacturing and aftermarket business. Sachin has spoken at conferences around the world.
Keynote 2: Data Analytics and the New Vision
Stu Davis
Managing Director for Public Sector, Sense Corp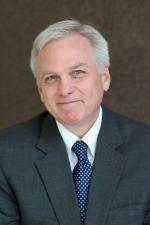 At Sense Corp, Stu Davis continues his service to government agencies, now directing the firm's work with public sector entities on digital transformation. Previously, he served as the state of Ohio's CIO. There, he led the conception and implementation of an IT consolidation and optimization effort directed at making Ohio a better place for its citizens to live and businesses to be established and grow. Under Stu's leadership, consolidation projects addressed infrastructure, public safety, enterprise resource planning (ERP) and enterprise applications, networking, security/privacy and end-user/endpoint (pc/tablets/mobile devices) productivity. Stu has 20+ years of experience in management of information technology and geographic information systems in the private and public sector, plus international consulting experience. He is a past president of the National Association of State CIOs (NASCIO).
Panel Discussion:
The Real Impact of AI in State Government
What do we mean by AI? What other technologies fit under this umbrella? What are organizations like yours doing with AI right now?
Panelists:
Stu Davis (see above)
Jason Poovey
Branch Head of HPC and Data Analytics, Georgia Tech Research Institute
Doug Robinson
Executive Director at National Association of State Chief Information Officers (NASCIO)
Beverly Wright
PHD, CAP, Partner, Analytics at Relational AI
See details about all summit speakers, including speakers' presentations where available.