The Georgia Technology Authority sponsors three certification programs aimed at helping state agencies build expertise in project management.
The Project Manager Certification Program is designed to better align traditional project management to state business practices. The program provides the project manager with skills beyond the traditional Professional Project Manager (PMP®) credential. The curriculum, assessments, reviews and coaching have been designed to teach state project managers how to ensure a project delivers a valuable business solution in support of an agency's mission.
Participants in this program take one of three tracks to achieve certification. The first track (Georgia Certified Project Manager certification) requires the participant to hold the PMP® credential and have managed projects for at least 2 years in the State of Georgia system. The second track (Associate Project Manager certification) is designed for participants not holding the PMP® credential or for those wanting a fuller understanding of project management. The third track (Executive Certificate in Project Management) is designed for management personnel who either manage project managers or oversee projects, programs, or portfolios at a senior level in the organization. All participants must complete and submit a program application and PM competency assessment, both of which can be retrieved in the Related Files section below.
The Project Assurance Manager Certification Program is designed to enable an agency to perform project assurance activities on its own projects. By providing agency staff with the skills to perform project self-assessments, the program helps to reduce the costs of project assurance and Independent Verification and Validation (IV&V).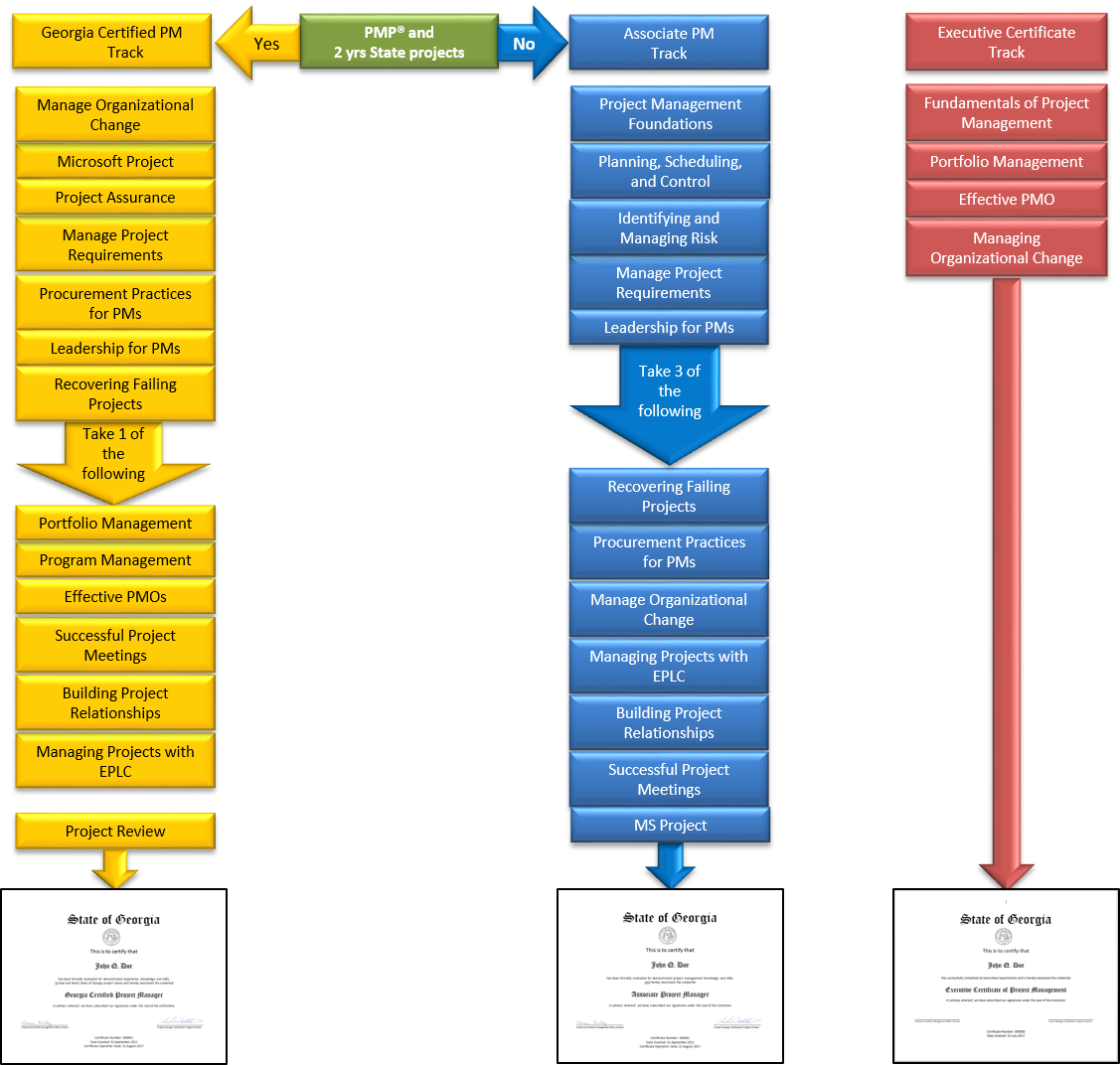 For more information about either program, e-mail us at epmo@gta.ga.gov. Please include "PM Certification Program" in the subject line.