Disruptive Technology – A Business Opportunity
2 Keynotes
12 Sessions
Lunch and Networking
Georgia Tech Global Learning Center (Atlanta - Midtown)
May 15th: 8 a.m.-4 p.m.
There is no cost to attend for Georgia public sector staff. Lunch is included. Seating is limited, and registration is on a first-come, first-served basis.
Purpose:
Harnessing disruptive technology to promote positive business outcomes for your agency is at the heart of the 2017 GTA-hosted Technology Summit, scheduled for Monday, May 15th. This year's event, the sixth annual, will challenge attendees to embrace digital innovation that is transforming government, and capitalize on the change it brings to benefit your agencies and the Georgians you serve.
The summit is directed toward business leaders as well as technology professionals from Georgia agencies. Experts in the field will present state-of-the-art use cases and solutions, and will join GTA in leading sessions. Two keynote speakers will describe how IT and business teams can team up to turn disruption into business opportunity.
4 Tracks:
Each of four topic tracks features three one-hour sessions. Click on track titles below for full details.
2 Keynotes:
It's A Good Time To Be A Hacker ... The Dark Web: Etay Maor, Executive Security Advisor, IBM 
Demystifying Change Management: Tim Creasey, Chief Innovation Officer, Prosci

Agenda: 
See the SUMMIT AGENDA for a look at the event schedule.
Keynote Speakers:
"It's A Good Time To Be A Hacker ... The Dark Web"
We read about hacks and breaches almost daily - attacks by cyber-criminals that result in millions of compromised credentials, loss of millions of dollars or denial of service attacks that can nearly bring the internet to a halt. How do these underground groups conduct such attacks? Where do they communicate and coordinate? What products and services do they buy and sell?
In this presentation we will dive into the world of organized cybercrime. We will learn basic hacking and OSINT (Open Source INTelligence) techniques, see how easy it is to profile and get all the information you need on your target, visit underground and dark web websites where everything from drugs and guns to identity theft and malware customization is bought and sold. We will get inside the mind of a cyber-criminal. And, we will see how SQL Injection, password cracking, Google hacking and other forms of attack and intel gathering are performed. 
Etay Maor, Executive Security Advisor, IBM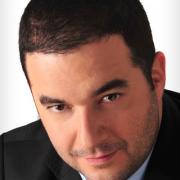 Etay leads security and fraud fighting awareness and research at IBM. A security evangelist, he regularly presents at industry events and academic master classes, and he volunteers for educational security awareness programs. Previously he headed RSA's cyber threats research labs where he managed malware research and intelligence teams and was part of cutting edge security research. Etay holds a BA in computer science and an MA in counter terrorism and cyber terrorism. He has contributed to the ICT (International Institute for Counterterrorism) on cybersecurity and cyberterrorism topics. 
"Demystifying Change Management"
When we implement change, no matter the size or type, it means people will have to change how they do their work. How successful they are at adopting the new way of doing things directly contributes to or constrains the value we realize from the change. Fortunately, successful change can be modeled and managed. This is the essence of change management. In this lunch session, we will demystify change management to help you understand what it really is, why it really is necessary, and what you can really do to improve project success rates and mitigate project costs and risks.
Tim Creasey, Chief Innovation Officer, Prosci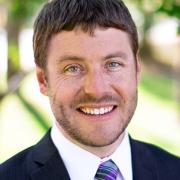 Tim is a dynamic presenter, researcher and thought-leader on managing the people side of projects and initiatives to deliver organizational results and outcomes. His work forms the foundation of an impressive body of knowledge on change management. Through conference keynotes, presentation, webinars, articles and tools, he has moved change management out of the "soft and fuzzy" realm toward a structured, rigorous approach for driving benefit realization and value creation on projects. Tim coauthored the book Change Management: The People Side of Change and led Prosci's last seven benchmarking studies. He was instrumental in the development of Prosci's integrated approach to change management and has recently worked to support leading organizations in building change agility and capability as a core competency.
Session Speakers:
View a full list of SESSION SPEAKERS for the sessions supporting the four topic tracks.
Sponsors:
Our Venue:
Georgia Tech Global Learning Center
84 5th St. NW
(Midtown) Atlanta, GA 30308-1031
http://www.gatechcenter.com/directions