Calvin Rhodes 
State Chief Information Officer and Executive Director, Georgia Technology Authority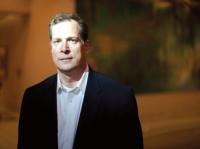 Serving as state CIO and Executive Director of the Georgia Technology Authority since 2011, Mr. Rhodes has led the state's public/private partnership to transform state government's IT enterprise. The initiative has strengthened security, modernized infrastructure and networks, improved reliability, and increased transparency. Under his direction, GTA is evolving its service delivery model to enable state agencies to more easily capitalize on innovations in the IT marketplace.
Mr. Rhodes chairs Georgia's Statewide Cybersecurity Board and leads GTA's oversight of the construction and programming of the Hull McKnight Georgia Cyber Center for Innovation and Training. He is a member of the Georgia CIO Leadership Association and serves on the Technology Association of Georgia's Science and Technology Executive Committee. He previously served on the Board of the National Association of State CIOs.
The Technology Association of Georgia honored Mr. Rhodes for his technology leadership in 2015, and he was named a Premier 100 Technology Leader in 2016 by Computerworld. Government Technology included him among the nation's Top 25 Doers, Dreamers and Drivers for 2016. He holds a bachelor's degree in computer information systems and an MBA.
Captain Christopher Apsey
U.S. Army Cyber School

At the United States Army Cyber School, Capt. Apsey is the primary architect of Broadband Handrail, an integrated approach to the school's cyber training and education. He also serves as course manager for the cyber common technical core course, the baseline training for all Army cyber operations professionals.
Capt. Apsey enlisted in the Army in October 2006 as a 25B information technology specialist.  His first duty station was Camp Humphreys, South Korea, where he was a member of the S6 section in the 194th Combat Sustainment Support Battalion.  In June 2008 he was selected to attend the U.S. Military Academy and graduated in May 2012 with a bachelor's degree in computer science and a commission in the Field Artillery.  Capt. Apsey served as Battery XO for B Battery, 1st Battalion, 79th Field Artillery until he was selected to join the Cyber Branch.
Capt. Apsey was selected as a 2017 Armed Forces Communications and Electronics Association 40-under-40 honoree, received the 2017 U.S. Army IT Leadership Award at the 10th Annual AFCEA Washington, DC, Military IT Leadership Awards program, and received an honorable mention for the 2017 Department of Defense CIO Award program.  He has also delivered a keynote address at the OpenStack Summit, and has conducted breakout sessions at the OpenStack Summit and the Red Hat Summit.  Capt. Apsey has earned the Army Commendation Medal (two awards) and the Army Achievement Medal.  He also holds the Army's parachutist badge and air assault badge.
James Brown 
Chief Information Officer, Georgia Bureau of Investigation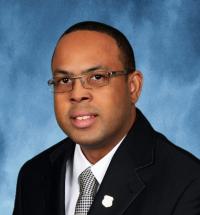 Mr. Brown has more than 23 years of information technology and security consulting experience. He holds a master's degree in business administration and information technology management and is a certified information systems security professional (CISSP). Mr. Brown previously served as Chief Information Security Officer at the Georgia Bureau of Investigation.
James Cannady, Ph.D.
Principle Research Scientist, Georgia Tech Research Institute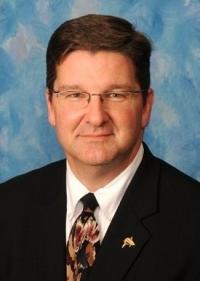 At the Georgia Tech Research Institute (GTRI) CIPHER Lab, Dr. Cannady has worked extensively with federal, state and local governments to improve the security of their critical information systems. His research concerns the intersection between artificial intelligence and information security. In particular he is working to develop new adaptive intelligent systems that can protect computer systems and networks. These techniques include the use of advanced neural networks in the detection of network-based attacks. He is co-founder of the Georgia Tech Information Security Center. 
Prior to his academic career Dr. Cannady was a special agent with the U.S. Naval Investigative Service, specializing in counterintelligence matters and the protection of military computer and communication systems. He has worked extensively within U.S. government and NATO organizations where he  developed policies and procedures that have enhanced the security of critical information systems.
Mike Curtis
Director of Planning and Strategy, Georgia Technology Authority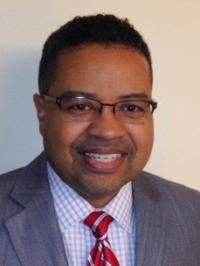 Mr. Curtis is responsible for assisting the State CIO in creating the statewide IT vision, roadmap and strategy, as well as the enterprise IT strategic plan. He leads the planning and strategy team at GTA and is responsible for development of policies, standards and guidelines for state enterprise technology. 
His assignments include working in HR on organizational restructuring, working in the office of the CFO on business and activity base costing models and IT budgets, working with the enterprise portfolio management office monitoring statewide IT projects, and participating on technology RFP evaluation teams to facilitate successful procurements. Mr. Curtis currently serves as Strategy Office Director for GTA's Enterprise Governance and Planning Division.
Dr. Melissa Frank-Alston
Senior Vice President, Augusta Technical College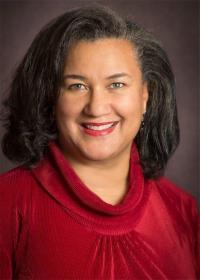 Dr. Frank-Alston has worked in the higher education sector for more than 25 years at institutions ranging from small to large, public to private/sectarian, liberal arts to technical, and medical to research. She is currently Senior Vice President for Institutional Effectiveness & Research at Augusta Technical College in Augusta, Georgia. With the College since 2005, she has served in many capacities including Vice President for Student Affairs and Vice President for Academic & Student Affairs. Dr. Frank-Alston currently serves as the college's accreditation liaison to the Southern Association of Colleges and Schools Commission on Colleges (SACSCOC), core team leader for the college's Achieving the Dream initiative, and the faculty/staff representative to the Augusta Technical College Foundation.
Dr. Frank-Alston is currently serving as a 2017-2018 fellow with the Aspen Presidential Fellowship for Community College Excellence, a highly selective leadership program aimed at developing leaders capable of transforming student success at community colleges across the country.
Stanton 'Stan' Gatewood 
Chief Information Security Officer, State of Georgia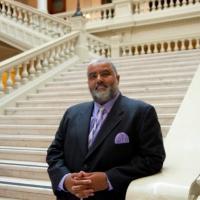 Mr. Gatewood leads GTA's Office of Information Security, which unifies information security responsibilities for the state's IT enterprise, the Georgia Enterprise Technology Services (GETS) program, and GTA.
He has more than 33 years of experience in cybersecurity programs for the U.S. military, state and federal governments, higher education and global corporations. Prior to joining GTA, Mr. Gatewood served as Director of Cyber Workforce Development for Dell SecureWorks. He was also Chief Information Security Officer for the University of Georgia, Interim Vice President for Information Technology and Chief Information Officer for Albany State University, and Chief Information Security Officer for the Board of Regents of the University System of Georgia.
Mr. Gatewood is a distinguished fellow at the Ponemon Institute, the widely known research center dedicated to privacy, data protection, and information security policy. He has also received numerous honors for his work in the field of information security, served as an active member of several professional associations, and published articles on information security.
Wes Knight 
Chief Information Security Officer, Georgia Department of Revenue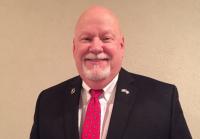 Mr. Knight joined the Georgia Department of Revenue 11 years ago, and today as its CISO, he manages DOR's Office of Information Security. The OIS maintains the security of taxpayer and motor vehicle information and approximately $25 billion in annual taxes received. It also ensures DOR compliance with applicable state and federal regulations, and conducts forensics for criminal investigations.
Mr. Knight is a certified instructor in ethical hacking and forensic investigation, professional focus areas that grew from earlier work at a network security consulting and training company he started. Prior to that Mr. Knight was with IBM in Atlanta. In total he has more than 35 years of IT experience.
Mr. Knight serves on several executive advisory committees and was awarded the 2018 Information Security Executive Southeast People's Choice Award. This award was voted on by his peers and recognizes the ISE® Executive Nominee who exemplifies the attributes of a leader in the information security industry.
Terry McGraw 
Vice President of Cyber Threat Analysis, SecureWorks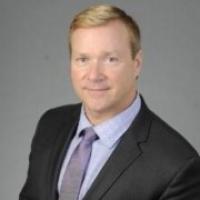 A retired lieutenant colonel from the U.S. Army, Mr. McGraw serves as SecureWorks vice president of cyber threat analysis providing managed cybersecurity services to more than 4,000 commercial clients globally through six counter threat operations centers.
In his 27 years with the Army he served in the infantry, artillery, military police, logistics, counter intelligence and cyber warfare operations. He led key cyber initiatives for the Army's Network Enterprise and Technology Command, Army Cyber Command and the National Security Agency (NSA). He completed multiple combat tours, culminating with his assignment as operations director for Task Force Signal Afghanistan, 160th Signal Brigade (FWD), providing all strategic communications infrastructure in the theater of operations, with a combined team exceeding 1,900 soldiers and civilians deployed in the region.
Jeff McCord
Director of Intergovernmental Relations, Georgia Technology Authority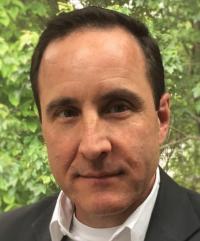 Since 2000 Mr. McCord has represented GTA to members of the Georgia General Assembly on policy and legislative issues, has worked with local government entities, and has provided guidance and advice to GTA's senior leadership.  His career in state government spans 36 years and also includes stints at the Georgia Department of Transportation, Department of Human Resources, and as a staff member for two Georgia governors. 
Steve Nichols, Ph.D.
Chief Technology Officer, Georgia Technology Authority
Dr. Nichols advises leadership of the Georgia Technology Authority and other state agencies on critical technology issues. He has played a key role in numerous initiatives to modernize the state's IT infrastructure and served on national boards responsible for developing and recommending technology policies and practices.
He provides executive leadership for Georgia's state portal, www.georgia.gov, including several critical enterprise applications and the webMethods Enterprise Service Bus. Georgia's web publishing platform, which supports 85+ state agency websites and relies on Drupal, an open-source management system, is known for its use of best practices in web design, navigation, accessibility and accommodation of mobile devices. 
Dr. Nichols received the prestigious State Technology Innovator Award for 2017 from the National Association of State Chief Information Officers (NASCIO) for his leadership and adoption of emerging technology and innovation in service delivery. In 2012, Government Technology named him one of the nation's Top 25 Doers, Dreamers and Drivers in recognition of his contributions to advancing information technology in government.
Before coming to GTA in 2002, he was a principal consultant at Daugherty Business Solutions in Atlanta.  He holds a Ph.D. in physics from the Georgia Institute of Technology.
Whitney Poucher
Cybersecurity Instructor, Greenbrier High School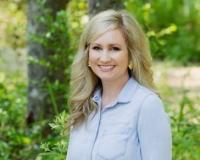 Ms. Poucher teaches cybersecurity for grades nine through 12 in Columbia County, Georgia. She holds a B.S. Ed. in business education from the University of Georgia, and an M. Ed. in educational administration and leadership from Cambridge College. She is currently working on a specialist degree in curriculum and instruction at Augusta University.
Originally from Lincolnton, Georgia, and now residing in Augusta, Ms. Poucher has taught business and computer science courses for 14 years. She was involved in the creation, approval and implementation of the Cybersecurity Pathway, now part of the Georgia Department of Education system.
Sarah Rees
Director, Cyber Workforce Academy, Augusta University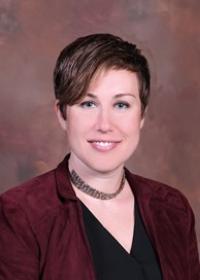 As Director of the Cyber Workforce Academy at Augusta University, Ms. Rees helps academic, public and private sector entities identify, manage, resource and reconcile their cybersecurity training needs. This work at the Georgia Cyber Center for Innovation and Training promotes a robust, capable cybersecurity workforce in Georgia.
Previously, she worked as a Course Manager and Instructor for the Department of the Army's Cyber Technical Education Division developing cybersecurity curriculum and instruction. Her career covers 17 years in the information technology and cybersecurity domains in government and private institutions including the Department of the Army, National Security Agency, U.S. Army Intelligence and Forces Commands, and various private and non-profit institutions. She also serves in the South Carolina National Guard as a Warrant Officer attached to the 263rd Army Air Missile Defense Command out of Anderson, SC.
Ms. Rees holds a Master's of Science in telecommunications and network management from Syracuse University and numerous industry certifications including: GIAC Certified Incident Handler (GCIH), GIAC Security Essentials (GSEC), Cisco Certified Network Professional (CCNP, R/S), ITILv3 foundations.
Doug Robinson 
Executive Director, National Association of State Chief Information Officers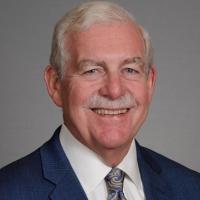 Mr. Robinson heads NASCIO, the premier network and resource for state CIOs and technology leaders and an advocate for information technology at all levels of government. NASCIO provides state CIOs and members with products and services designed to support the challenging role of the state CIO, stimulate the exchange of information and promote the adoption of IT best practices and innovations. Mr. Robinson's responsibilities include strategic planning, policy execution, government affairs, strategic alliances, emerging issues and board and committee oversight at NASCIO.
He is a frequent speaker, panelist and author representing NASCIO issues, state CIOs, IT policy, trends and state government issues. In addition, he represents NASCIO on several national boards, committees and advisory groups. He was named to Government Technology magazine's 2006 Top 25 Doers, Dreamers and Drivers in public sector information technology.
His career spans more than 30 years in state government, higher education and public sector IT consulting. Prior to joining NASCIO in 2004, he served as an executive director in the Kentucky Governor's Office for Technology. His previous leadership positions in state government include executive director of the Kentucky Information Resources Commission and executive director of the Kentucky Office of Geographic Information. Mr. Robinson holds a B.A. from Maryville College in Tennessee and an M.P.A. with a concentration in science, technology and public policy from the University of Tennessee.
Joanne Sexton
Director, Augusta University Cyber Institute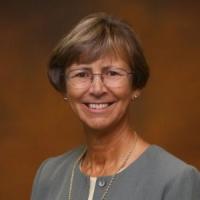 For the past 18 years, Ms. Sexton has overseen expansion of Augusta University's computer science, information technology and cyber programs. Working with university leadership, she helped create the Augusta University Cyber Institute in June 2015, establishing a framework for all things cyber at the university.
She has 23 years of Navy information technology experience in areas such as hardware maintenance, telecommunications services, computer center operations, information security practice, and software development, support and quality assurance. She served as the first commanding officer of what is known today as Navy Information Operations Command Georgia. Ms. Sexton holds master's degrees in computer science and national and strategic studies and is a certified information systems security professional (CISSP). She also holds Global Information Assurance Certifications (GIAC) including GSEC, GCIH, GCIA and GPEN.
Michael Shaffer
Executive Vice President of Strategic Partnerships and Economic Development, Augusta University and Health System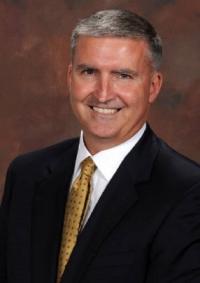 Mr. Shaffer oversees clinical outreach and economic development activities throughout Georgia, community and military relations, and Augusta University Health's global partnerships with Beckman, Coulter, Cerner and Philips.
Mr. Shaffer first joined Augusta University in 2012 as Vice President of Government Relations and Community Affairs and Chief Advocacy Officer. During his tenure he has cultivated relationships with local, state, and federal leaders, and increased support for the university's research and clinical cancer facilities, medical residencies, correctional health care activities, and cybersecurity education.
Prior to his position with Augusta University, Mr. Shaffer was Deputy Chief of Staff for Governor Nathan Deal and served as the top liaison to federal, state, and local officials. He also served as Governor Deal's campaign consultant leading up to the 2010 election. Mr. Shaffer previously worked for the late U.S. Representative Charlie Norwood and U.S. Representative Paul Broun, both of Georgia.
Teri Takai
Executive Director, Center for Digital Government , eRepublic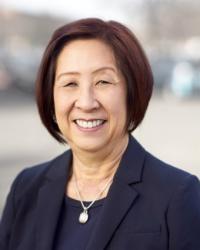 Ms. Takai leads eRepublic's national research and advisory institute on IT policy and best practices for state and local governments. She is a former CIO for the U.S. Department of Defense and two of the nation's largest states before joining the Center for Digital Government (CDG), 
As the first female CIO for the DoD, she spearheaded efforts to consolidate technology infrastructure and create a cybersecurity workforce strategy at the federal government's largest agency. Prior to her federal service, Ms. Takai led state government technology offices in California and Michigan.
As California's CIO, she led more than 130 CIOs and 10,000 IT employees across the state's different agencies, departments, boards, commissions and offices. During her tenure as State CIO, she pursued an agenda that supports viewing California's IT operations from an enterprise perspective, including: forming a Project Management and Policy Office, releasing the California Information Technology Strategic Plan, passage of the Governor's IT Reorganization Proposal, establishing a Capital Planning Process and directing agency consolidation activities.
Earlier Ms. Takai served as Director of the Michigan Department of Information Technology (MDIT), where she also served as the state's Chief Information Officer. In this position, she restructured and consolidated Michigan's resources by merging the state's information technology into one centralized department to service 19 agencies.
In addition to her government service, Ms. Takai was CIO of Meridian Health Plan, a Detroit-based health insurer, and spent 30 years at Ford Motor Company in strategic planning and global application development. She will continue to serve on the board of FirstNet, the national public safety broadband effort, in addition to her role with CDG.
Walter Tong
Director of Cyber Intelligence, Georgia Technology Authority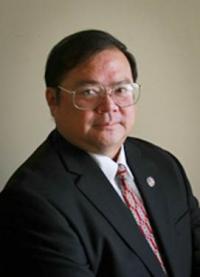 Mr. Tong and his team develop actionable cyber information and intelligence products to be used in risk management by decision makers in state government.  He is also responsible for incident management in response to major cyber events involving state agencies and organizations. Within the cybersecurity discipline, he consults with state agencies on a number of topics including enterprise policies, security program development and evaluations, and risk management. Currently, he is helping develop job descriptions for agency information security officer positions statewide. Mr. Tong is a certified information systems security professional (CISSP).
Klint Walker
Cybersecurity Advisor, U.S. Department of Homeland Security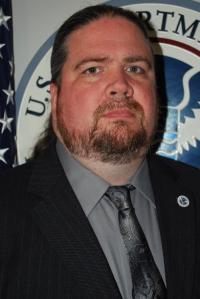 Mr. Walker is the Cybersecurity Advisor for Region IV which covers Alabama, Florida, Georgia, Kentucky, Mississippi, North Carolina, South Carolina and Tennessee. With 17 years of cyber security experience in both the government and private sector, he provides expertise to assist critical infrastructure owners and operators to improve their cyber security posture. Additionally, he provides support and guidance for state, local, territorial and tribal government cyber security programs.
Mr. Walker has previously held positions as an Information Systems Security Officer for the Department of Health and Human Services and Chief Information Security Officer for the National Air and Space Intelligence Center (NASIC).
Robin "Montana" Williams
Founder & Managing Partner, Titan Rain Cybersecurity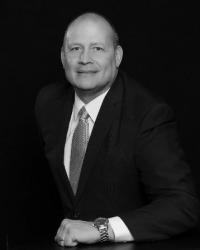 Mr. Williams is co-founder and managing partner at Titan Rain Cybersecurity, a full-service education, training and consulting firm focused on creating cyber resiliency. TRC specializes in CISO as a service (CISOaaS), IT/cybersecurity risk mitigation, governance, workforce development, advisory services, international standards, and policy consulting services. 
He is forming key partnerships to facilitate the development of a competent cybersecurity workforce by creating a pipeline of skilled cyber professionals. In addition, he serves as an independent IT/cybersecurity consultant for Protiviti's Technology, Risk, & Compliance Consulting Services. 
Mr. Williams is a visionary senior executive with more than three decades of corporate and government experience in operations, information security, risk management, cyber training, workforce development, exercise planning, cyber assessments, and cybersecurity consulting efforts across most government and private sectors. He guides and executes TRC's global strategy, directs the lines of business, superintends corporate engagement, and serves as TRC's cyber evangelist. 
He is a passionate advocate for global cyber resiliency and serves on the Board of Directors of the China Knowledge Group. He is an adjunct professor at California State University-San Bernardino teaching cyber risk management and cybersecurity. And, Mr. Williams is a Certified Workforce Development Professional (cybersecurity specialty) by the National Association of Workforce Development Professionals.
Stacey Wright
Director of Cyber Intelligence, Center for Internet Security/MS-ISAC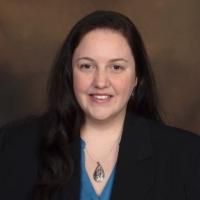 Ms. Wright is Director of Cyber Intelligence at the Center for Internet Security (CIS) - Integrated Intelligence Center where she is helping to build a cyber intelligence program focused on state, local, tribal, and territorial government cyber issues, and dedicated to providing comprehensive, actionable intelligence analysis to state homeland security advisors and law enforcement fusion centers. She runs the day-to-day operations of cyber intelligence analysis program within the Integrated Intelligence Center (IIC) and Multi-State Information Sharing and Analysis Center (MS-ISAC).
Prior to her work at CIS, Ms. Wright spent five years as a cyber intelligence analyst for the Federal Bureau of Investigation (FBI) Albany Division. As the Albany Division's subject matter expert on computer intrusions and cyber crime, she was responsible for coordinating cyber intelligence collection in upstate New York and Vermont with similar intelligence gathered around the world. Ms. Wright's finished intelligence projects identified new trends, techniques and actors, and are in use by multiple United States Intelligence Community (USIC) agencies and private corporations. In addition to her role as the Albany cyber intelligence analyst, Ms. Wright served as the FBI's liaison to the Multi-State Information Sharing and Analysis Center (MS-ISAC), coordinating cases and joint projects, and providing FBI and USIC information and perspectives to MS-ISAC members.
Ms. Wright began her career as the Information Systems Specialist for the Cambridge, Mass., 9-1-1 and Emergency Communications Department, where she also provided systems support for the Cambridge Fire Department. During her seven-year tenure, she coordinated the development and installation of custom software programs, represented the 9-1-1 and Fire Departments' information technology needs at industry and city meetings, conducted software and hardware training classes, and assisted with public safety network deployment projects.
The following summit speakers do not provide pictures or bios based on security policies of their employers.
Patrick Clayton
Office of the Chief Deputy, Augusta-Richmond County Government
Chad Hunt
Supervisory Special Agent,  Federal Bureau of Investigation - Atlanta
Steven W. Foster
Special Agent in Charge, Georgia Cyber-Crime Center (G3C), Georgia Bureau of Investigation
Kevin Walsh
Assistant to the Special Agent in Charge, United States Secret Service