Technology Summit 2019 - Session Speakers
Calvin Rhodes 
State Chief Information Officer and Executive Director, Georgia Technology Authority
calvin_rhodes.jpg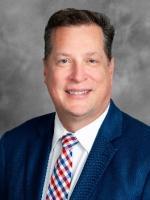 Serving as state CIO and Executive Director of the Georgia Technology Authority since 2011, Calvin Rhodes has led the state's public/private partnership to transform state government's IT enterprise. The initiative has strengthened security, modernized infrastructure and networks, improved reliability, and increased transparency. Under his direction, GTA promotes an enterprise approach to technology by establishing statewide policies, standards and guidelines based on industry best practices and federal requirements.
As state CIO, Calvin chairs Georgia's Statewide Cybersecurity Board, created in 2015 by executive order, to assess and strengthen the state's security posture. He led GTA's oversight of construction of the Georgia Cyber Center in Augusta. The center opened in July 2018, and its second building opened adjacent to the first in January 2019. He has also been responsible for partner coordination at the center, which promotes modernization in cybersecurity technology and workforce development for the public sector and private industry through unique education, training, research and practical applications. Calvin holds a bachelor's degree in computer information systems and an MBA.
Sean Brown
Florida State University, Strategy Director, Campus Reimagined
sean_brown.jpg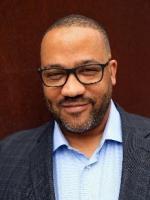 Sean Brown is a globally recognized thought leader and writer in the educational technology sector. He has led groundbreaking product strategies and campaigns for Apple, IBM and Oracle, and currently serves as director of strategy for Campus Reimagined at Florida State University.
Link to presentation
Campus Reimagined
Stu Davis
Sense Corp, Managing Director for Public Sector
stu_davis.jpg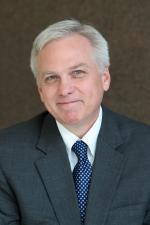 At Sense Corp, Stu Davis continues his service to government agencies, now directing the firm's work with public sector entities on digital transformation. Previously, he served as the state of Ohio's CIO. There, he led the conception and implementation of an IT consolidation and optimization effort directed at making Ohio a better place for its citizens to live and businesses to be established and grow. Under Stu's leadership, consolidation projects addressed infrastructure, public safety, enterprise resource planning (ERP) and enterprise applications, networking, security/privacy and end-user/endpoint (pc/tablets/mobile devices) productivity. Stu has 20+ years of experience in management of information technology and geographic information systems in the private and public sector, plus international consulting experience. He is a past president of the National Association of State CIOs (NASCIO).
Link to presentation 
Data Analytics and the New Vision
Bern Elliot
Gartner, Distinguished VP, Analyst
bern_elliot.jpg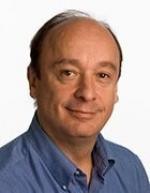 Bern Elliot is a vice president and distinguished analyst with Gartner Research and has been with Gartner for more than 18 years. His current research focus is artificial intelligence (AI), with added focus on natural language processing (NLP), machine translation, and customer self-service. In his previous coverage within Gartner he was a lead analyst in the areas of contact center infrastructure and unified communications. He built more than 20 years of IT experience prior to coming to Gartner.
Link to presentation 
Key Trends in Applying Real-World AI
Sachin Lulla
EY, Digital Transformation and Internet of Things Leader
sachin_lulla.jpg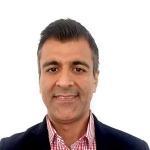 Sachin Lulla is a partner in EY's advisory business and is responsible for leading Internet of Things (consumer and enterprise IoT) and digital transformation for advanced manufacturing clients across the Americas. Prior to EY, he was with IBM where he established IBM's IoT services business in the Americas for industrial clients. Sachin has deep experience in the automotive area, with focus on artificial intelligence, robotics and augmented/virtual reality. He helped launch an award-winning 3-D printed self-driving electric shuttle, for instance. He was earlier with Deloitte in their manufacturing and aftermarket business. Sachin has spoken at conferences around the world.
Link to presentation 
AI is Changing the Future Today
Renae Madison
City of Decatur, Communications Specialist
renae_madison.jpg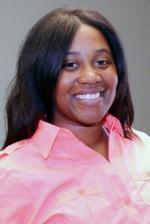 Renae Madison is responsible for the city of Decatur (Georgia) newsletter (Decatur Focus), website, social media and other communications initiatives. She serves as the city's public information officer. She is also a member of the city's technology committee and plays a vital role in the development of the city's Alexa project.
Link to presentation 
GSU Capstone Class
John Martin
Georgia State University, Executive-in-Residence
john_martin.jpg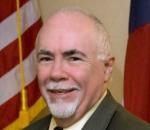 John Martin is an innovative IT professional with over 30 years' experience in the design, implementation, operation, and maintenance of technology products, services, and processes. He is a thought leader in finding inexpensive, innovative ways to maximize organizational effectiveness. His organizations have been recognized for IT innovation in Georgia, and Information Week recognized his team's Georgia Outdoor Map product as one of the Elite 100 projects in the U.S.
Link to presentation
GSU Capstone Class
Jason Poovey
Georgia Tech Research Institute, Branch Head
jason_poovey.jpg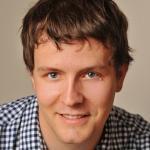 Jason Poovey is the head of the HPC, data analytics, and software engineering branch at the Georgia Tech Research Institute (GTRI). His work there has focused on creating high performance solutions to a wide variety of problems and applying analytics to large quantities of data. This research has spanned the field — from social media analysis to business intelligence, systems engineering, health analytics, Internet of Things research, and network analysis. Jason has also taught at North Carolina State University, Emory University, and Georgia Tech.
Aaron Rakes
EY, Manager, EPM Technology Enablement
aaron_rakes.jpg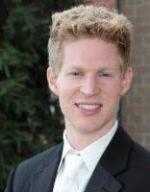 Aaron Rakes leads multiple disciplines in intelligent automation, from thought leadership to process discovery addressing today's business challenges. Over the past 10+ years he has worked with many emerging technologies to redesign the way work is performed both locally and globally. Aaron's experience in intelligent automation has helped clients achieve business optimization, enhance governance, gain comfort with new technologies, and realize sustainable growth at scale.
Link to presentation 
Intelligent Automation (IA)
Doug Robinson
NASCIO, Executive Director
doug_robinson.jpg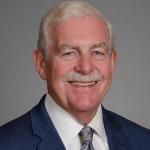 Doug Robinson has served as executive director of the National Association of State Chief Information Officers (NASCIO) since 2004. His career spans more than 35 years in public sector information technology, including positions in state government, higher education, and IT consulting. Prior to joining NASCIO, he served as executive director in the Governor's Office for Technology, Commonwealth of Kentucky. NASCIO, founded in 1969, is the only national organization representing state chief information officers of the 50 states and territories.
Alan Skelton
State of Georgia, State Accounting Officer
alan_skelton.jpg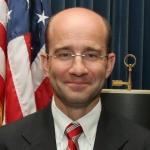 Alan Skelton was appointed State Accounting Officer by Governor Nathan Deal in July 2012. He provides accounting leadership for the state of Georgia, including financial reporting oversight, accounting policy, interpretation of GAAP standards, and implementation of business process improvements. He is a CPA with Big 4 experience who brings business advisory, internal audit, process improvement, and large ERP expertise to his work for Georgia.
Link to presentation 
Intelligent Automation (IA)
Beverly Wright
Relational AI, Partner
beverly_wright.jpg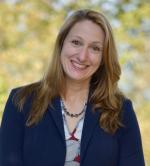 Beverly Wright leads the analytics practice for RelationalAI and serves several companies in Atlanta with data science strategy, insights, solutions, and training. She has spent more than 25 years leading and executing marketing analytics and modeling through corporate, consulting, and academic experience. In earlier work heading Georgia Tech's Business Analytics Center, she managed business community engagements, as well as student experience aspects of the center.