Georgia's 2023 IT Success Stories
GOVTalks examines AI's impact
This year's GOVTalks conference, presented by GTA's Digital Services Georgia (DSGa) team and sponsored by Ivy.ai, untangled some of the tangle created by the transformative AI technology GPT, and while AI earned top billing at the virtual event, it was hardly the only thing on the menu. Topics for the 2023 edition of GOVTalks included the AI technology GPT; the role of digital content managers in shaping the fate of ChatGPT, a generative language AI; transforming content strategy to serve varied user demands, device types, contexts, and more; a case study in creating user-centric, friendly digital experience from the Georgia Department of Revenue (DOR); and the continuing evolution of GovHub to enable digital services.
Georgia Broadband Program wins TAG award
Georgia's broadband service expansion efforts recently earned recognition from the Technology Association of Georgia (TAG). The state's ongoing work to bring high-speed internet access to Georgia's unserved communities won the 2023 TAG Tech for Good award. The category honors projects that capitalize on technology to promote inclusiveness and equity of opportunity in Georgia.
Georgia places finalists in TAG awards
TAG-Technology-Awards-Logo-seo-300x169.png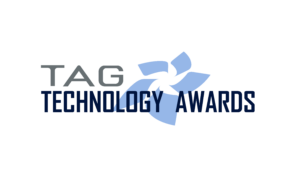 Georgia placed three contenders among the finalists for the 2023 TAG Technology Awards given by the Technology Association of Georgia. State CIO and GTA Executive Director Shawnzia Thomas (Tech Leader of the Year category), Broadband Initiatives Director Josh Hildebrandt (Emerging Leader of the Year), and the Georgia Broadband Program (Tech for Good) are finalists. The list also includes entries from the Georgia Department of Revenue, Technical College System of Georgia, and several Georgia universities. TAG names winners in late March.
Did you find what you were looking for on this page?